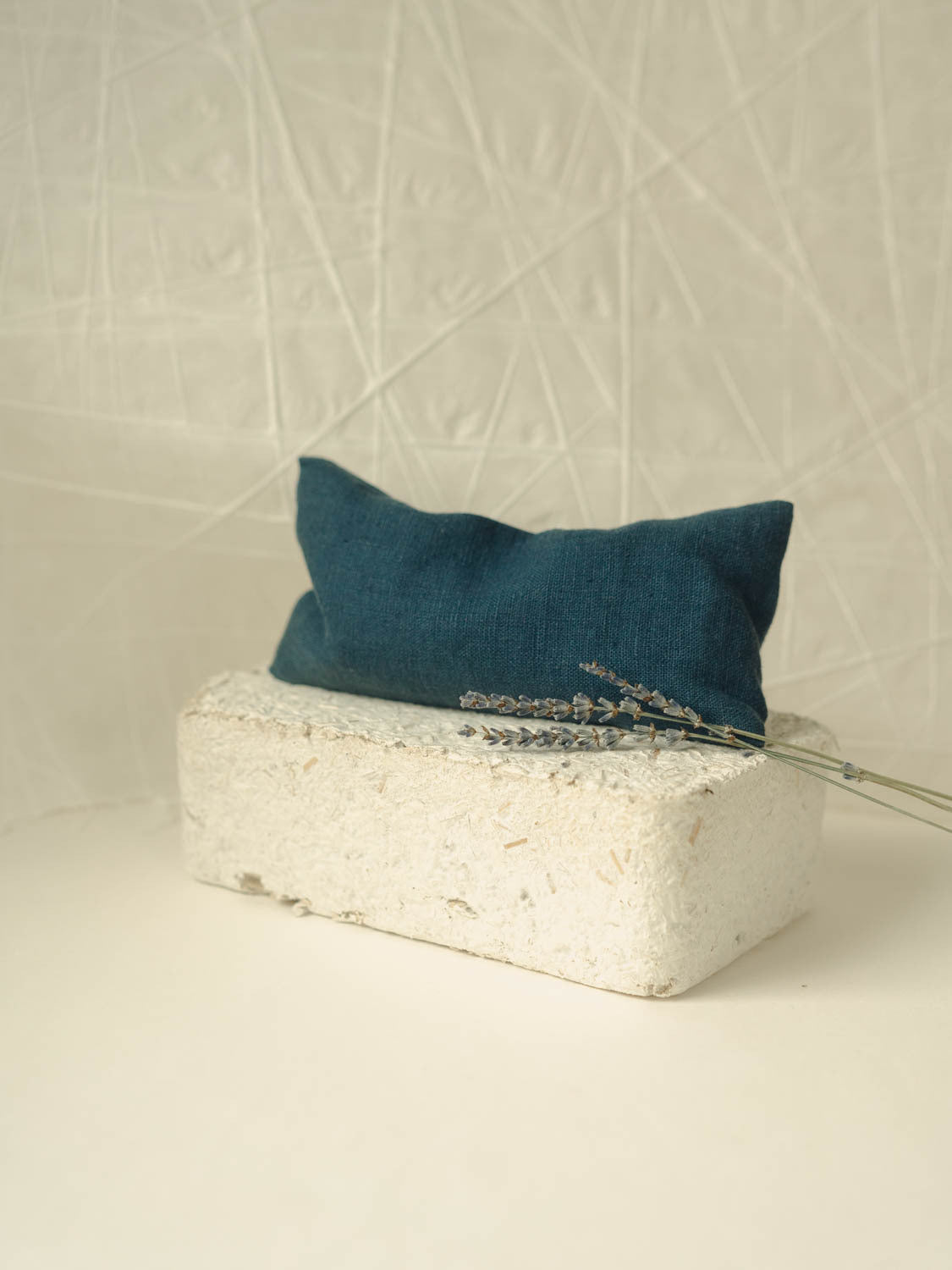 Take a pause in your busy day and relax with our eye pillow. We've crafted it to be perfectly weighted, blocking out distractions, and allowing you to meditate, decompress, and recenter yourself. 
Simply place our Eye Pillow over your eyes for complete darkness as well as soothing lavender aromatherapy.  The wonderful lavender scent will fill your senses with calming aromatics. Let your worries wash away and take some much-deserved time for yourself with this incredibly helpful pillow. With its weight and gorgeous colors, it's the perfect addition to any mindfulness ritual or moment of pause.
Our goal is to bring reset into every home; so come join us on our journey and experience what a moment of pause should feel like.
Filled with organic lavender and organic millet.