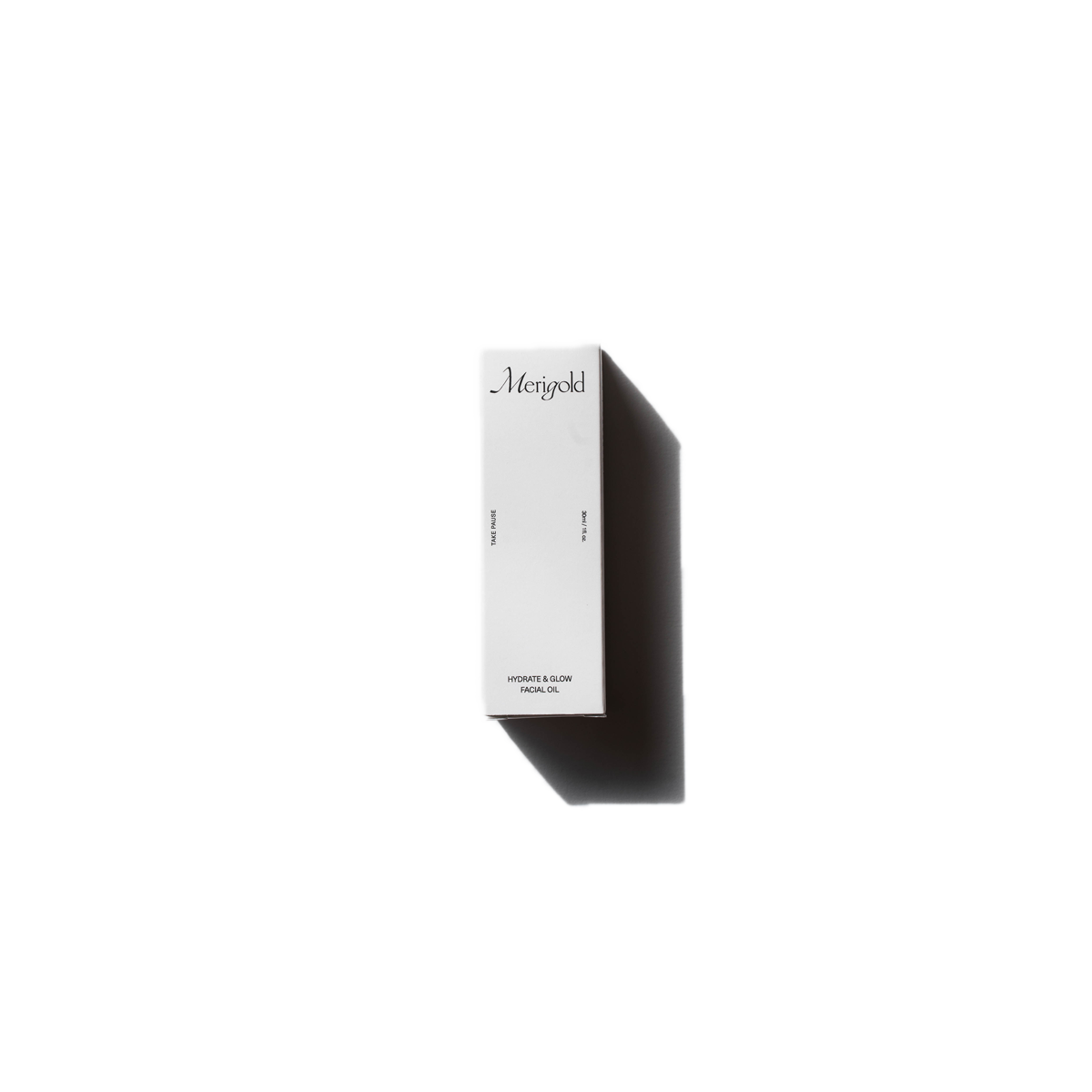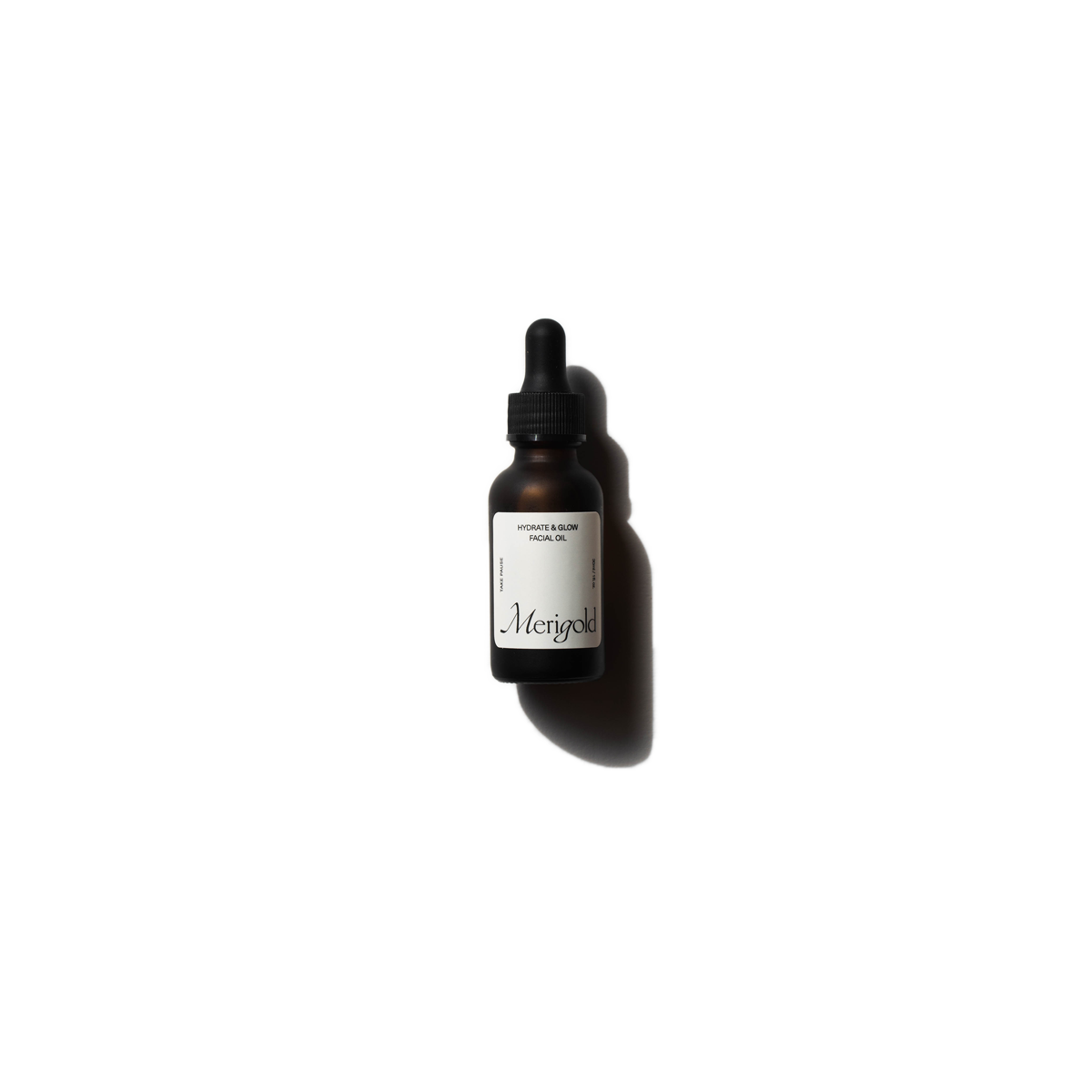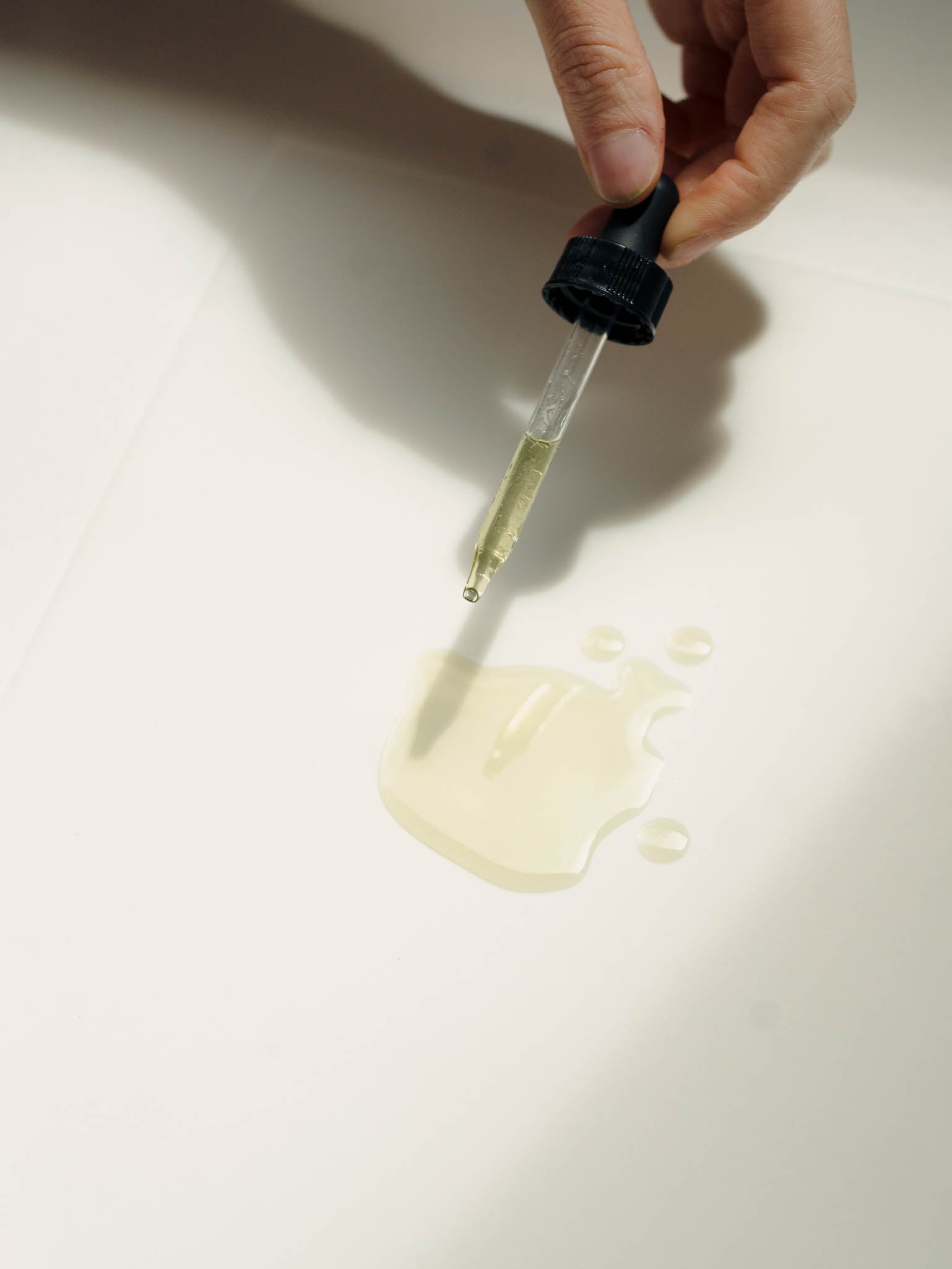 Hydrate & Glow Facial Oil
Description
How to Use
Ingredients
Hydrate and Glow Facial Oil is a nutrient-rich, lightweight facial oil made with the highest quality organic ingredients to deeply hydrate and strengthen the facial skin for a glowing, youthful complexion.

• Deeply hydrates and strengthens facial skin
• Contains omega fatty acids, which act as building blocks in the skin cells
• Has numerous incredible benefits for the skin
• Provides a youthful and glowing complexion
The Hydrate and Glow Facial Oil is an all-natural, quick-absorbing oil that won't clog pores while still delivering powerful results.
Beginning with cleansed skin, warm 3-5 drops of oil in your hands. Gently massage the oil into damp skin until fully absorbed. Avoid eye area. Use morning and night.
Grapeseed (Vitis vinifera)*
Argan (Argania spinosa)*
Rosehip (Rosa canina)*
Camellia (Camellia oleifera)*
Pomegranate (Punica granatum)*
Tamanu (Calophyllum inophyllum)*
Lavender (Lavandula hybrida super)*
Vitamin E (Tocopheryl acetate)*

* Certified Organic
Hydrate & Glow Facial Oil
Nourishment
Rosehip Oil
Provides deep nourishment and is great for all skin types. Sensitive or blemish-prone skin especially adores the antibacterial and antifungal properties.
Pomegranate Oil
Is packed with Vitamin C and fatty acids. It's known to be skin softening, brightening, and help with graceful aging! This diverse oil can help fight the bacteria in your pores that cause inflammation and breakouts while being incredibly lightweight and non-greasy.
Tamanu Oil
Stimulates collagen production while moisturizing and offering antibacterial properties to protect skin against breakouts.
Learn More
Organic vs. Natural
What's the difference between Natural and Organic skincare? You may have heard them both referred to as such, but these terms actually mean very different things. Learn More!
Patch Test
Since everyone's skin is unique, it is recommended to try any new products using the patch test method prior to applying them on larger areas of your face. While we do formulate and source all ingredients naturally and toxin free, we still encourage you to apply a thin layer evenly to your forearm.

Everyone's skin reacts differently and this simple patch test can help detect any underlying allergies or reactions. We use whole ingredients and are transparent in letting you know what you are applying to your skin, but if you have a reaction, you should discontinue use for your own comfort.
Wellbeing
This product has not been evaluated by the FDA. Merigold products are not intended to treat, diagnose, cure, or prevent any disease. If you're pregnant, breastfeeding, or on any medications, please consult with a qualified health professional before using. It is recommended to perform an allergy patch test prior to using any products to mitigate any type of skin reaction. Discontinue if a reaction occurs.
Embrace
The Nourishment
Our Hydrate + Glow Facial oil is packed with six different oils. Providing your skin with a boost of nourishing benefits.
Enjoy
Only Organic Ingredients
Look good and feel better knowing you're using organic plant powered products. Plus it delivers powerful results.