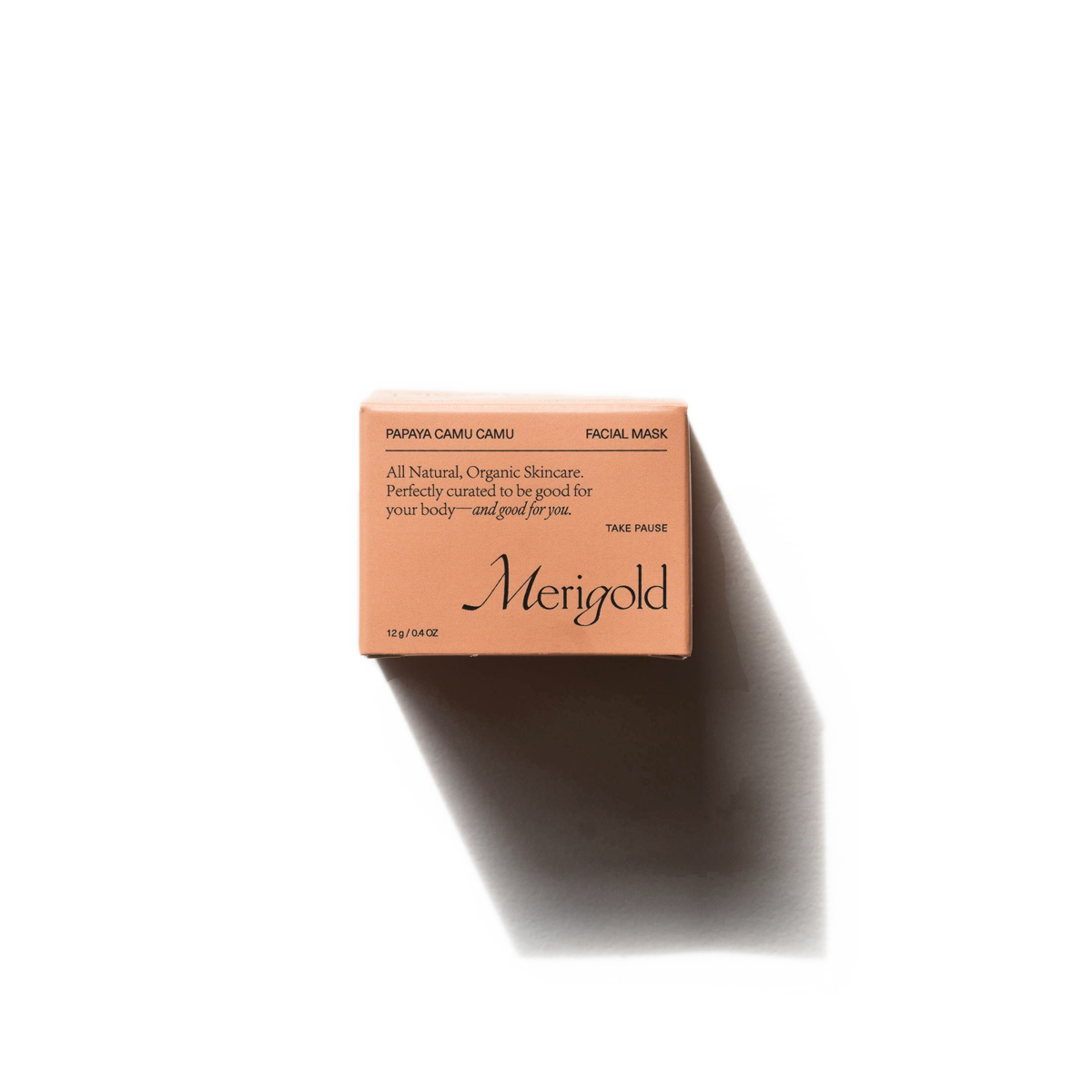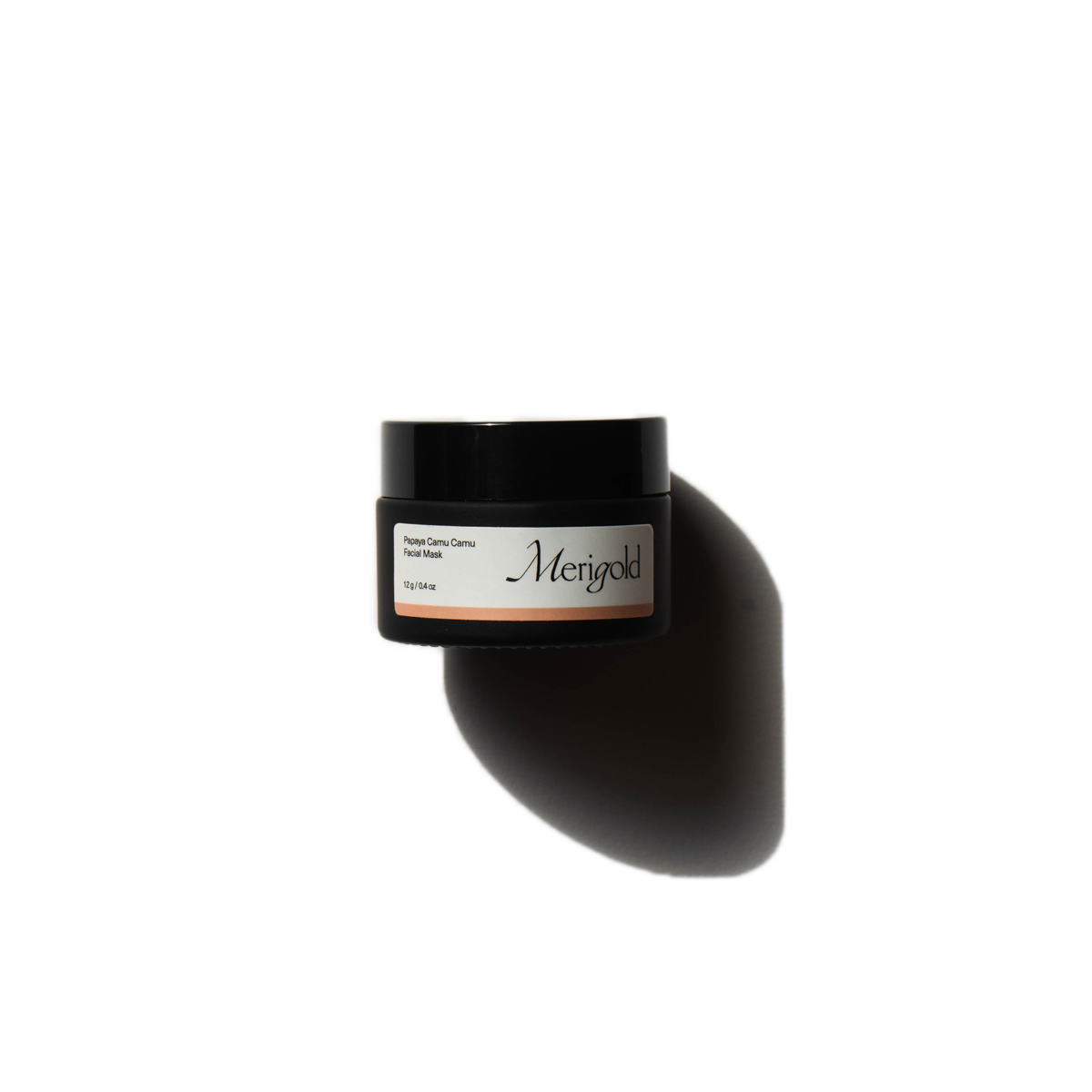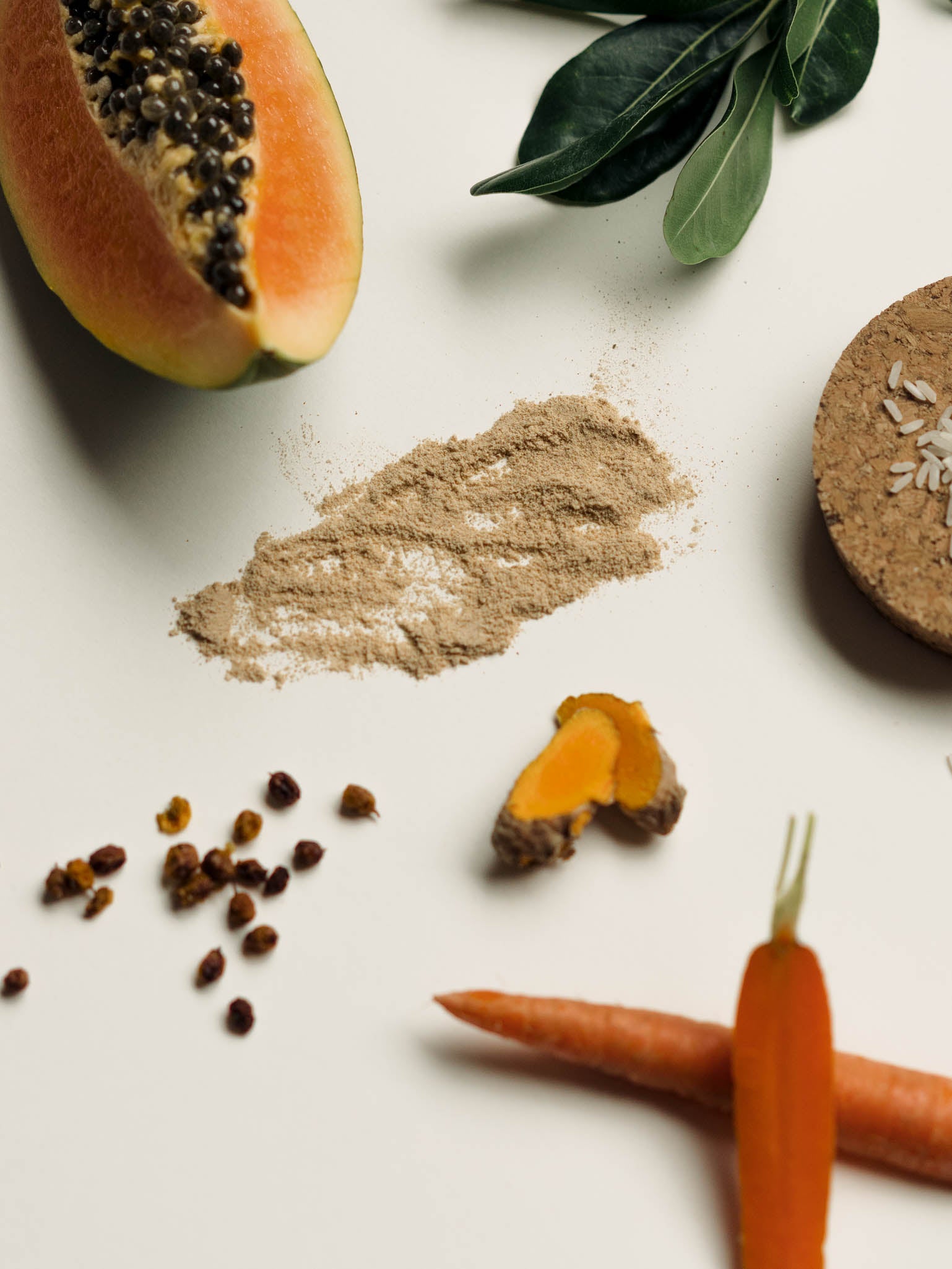 All Natural and Organic Ingredients
Contains 3-5 Masks Per Jar
Description
How to Use
Ingredients
The Papaya Camu Camu Mask is our new best friend in the fight against skin damage! This powerful mask is packed with vitamin C and other nutrients to help heal and protect your skin. Handcrafted with only the finest ingredients, the Papaya Camu Camu Mask is your answer to achieving healthy, beautiful skin.

Vitamin C is a known antioxidant that helps fight free radicals, which can cause damage to your skin cells. The Camu Camu berry is especially rich in Vitamin C, making it a perfect ingredient for this mask. In addition to its antioxidant properties, Vitamin C also helps stimulate collagen production, giving you firmer, more youthful-looking skin.

The other ingredients in this mask work together to create a synergistic effect that will leave your skin feeling refreshed and radiant. The papaya extract helps exfoliate dead skin cells, while the aloe vera gel soothes and calms irritated skin. And because this mask is 100% natural, you can feel good about using it on your skin.

So don't wait any longer, harness the power of persistence with the Papaya Camu Camu Mask!
Mix 1 tsp mask powder with 1 tsp of water for a yogurt-like consistency. Apply a thin, even layer to face and wear for 10-15 minutes, this is your time to pause—meditate, read, relax, or simply be still. There is no need to do or accomplish anything at this time. Rinse using lukewarm-cool water. After, apply your favorite facial oil and/or moisturizer. Apply weekly for radiant skin.
Tapioca Starch (Manihot esculenta) *
Rice (Oryza sativa) *
Papaya (Carica papaya) *
Camu Camu (Myrciaria dubia) *
Aloe (Aloe barbadensis leaf juice) *
Goat Milk (Whole dry goat milk) *
Sea Buckthorn (Hippophae rhamnoides) *
Bitter Orange Peel (Citrus x aurantium) *
Rhassoul (Montmorillonite) **
Vitamin C (Absorbic acid) **
Carrot (Daucus carota) *
Turmeric (Curcuma longa) *
Sweet Orange Oil (Citrus sinensis) *
Tangerine Oil (Citrus reticulate) *

*Certified Organic
** Naturally Occurring
Pairs Great With:
Nourishment
Papaya
Natural exfoliant properties that extract dead skin cells and grime within pores to soothe away dullness. Reveal a brighter, smoother complexion in minutes.
Camu Camu
The highest natural source of vitamin C in the world! It's also packed with antioxidants and provides a great collagen boost.
Sea Buckthorn
Sea buckthorn berries have been used in traditional healing practices for centuries. Especially beneficial for protecting and revitalizing skin, due to its collagen-boosting properties. The orange berries are rich in antioxidants and vitamins that help to reduce inflammation, protect against sun damage, and alleviate dryness.
Learn More
Organic vs. Natural
What's the difference between Natural and Organic skincare? You may have heard them both referred to as such, but these terms actually mean very different things. Learn More!
Patch Test
Since everyone's skin is unique, it is recommended to try any new products using the patch test method prior to applying them on larger areas of your face. While we do formulate and source all ingredients naturally and toxin free, we still encourage you to apply a thin layer evenly to your forearm.

Everyone's skin reacts differently and this simple patch test can help detect any underlying allergies or reactions. We use whole ingredients and are transparent in letting you know what you are applying to your skin, but if you have a reaction, you should discontinue use for your own comfort.
Wellbeing
This product has not been evaluated by the FDA. Merigold products are not intended to treat, diagnose, cure, or prevent any disease. If you're pregnant, breastfeeding, or on any medications, please consult with a qualified health professional before using. It is recommended to perform an allergy patch test prior to using any products to mitigate any type of skin reaction. Discontinue if a reaction occurs.
Witness
Brightening
Brighten your skin and give it a more radiant appearance. While also helping to protect your skin against further damage. Feel and look more than radiant.
Welcome
Brilliance
Revive your skin and get a healthy, natural glow that is the result of clean, nourishing ingredients. Enjoy your skin looking its best all year long.