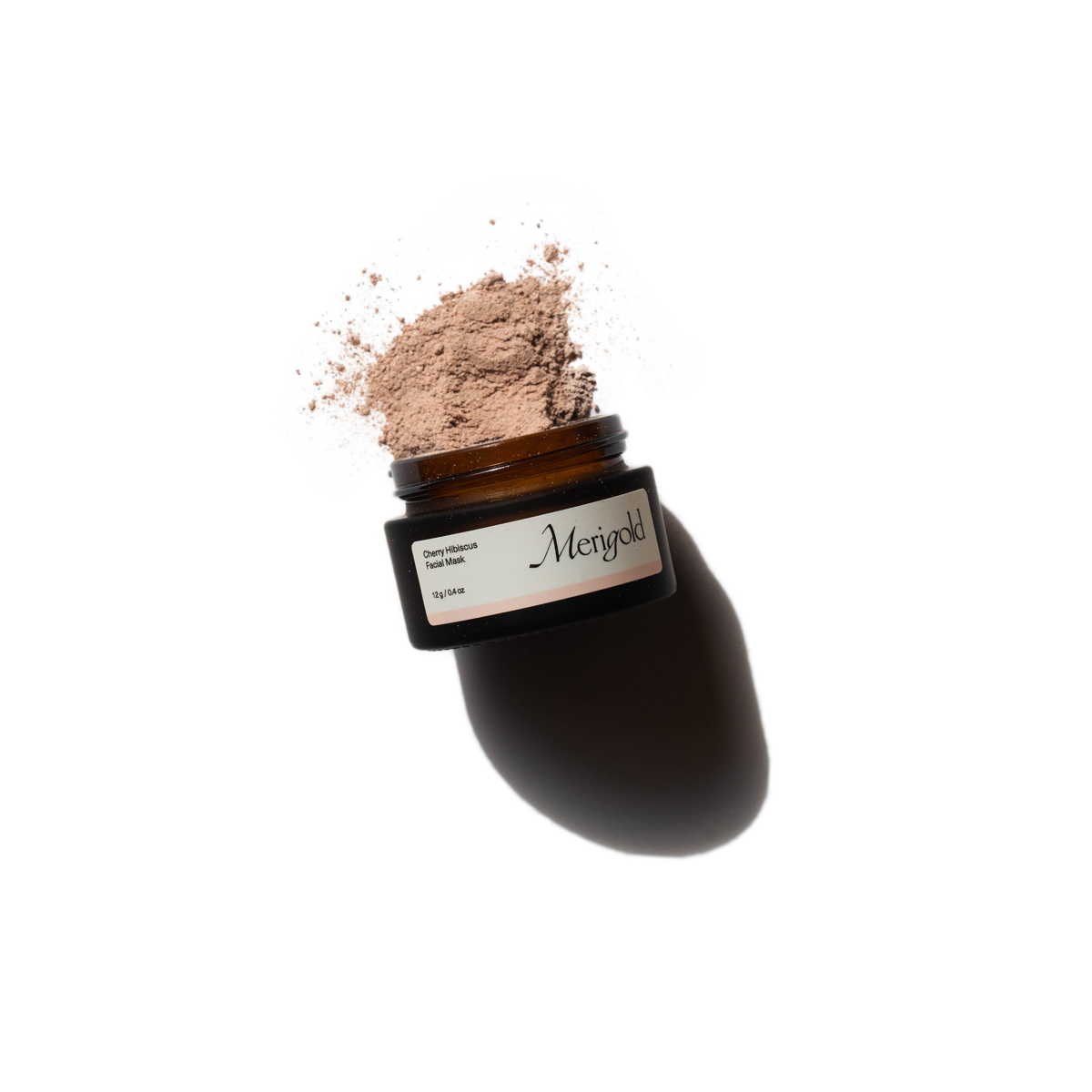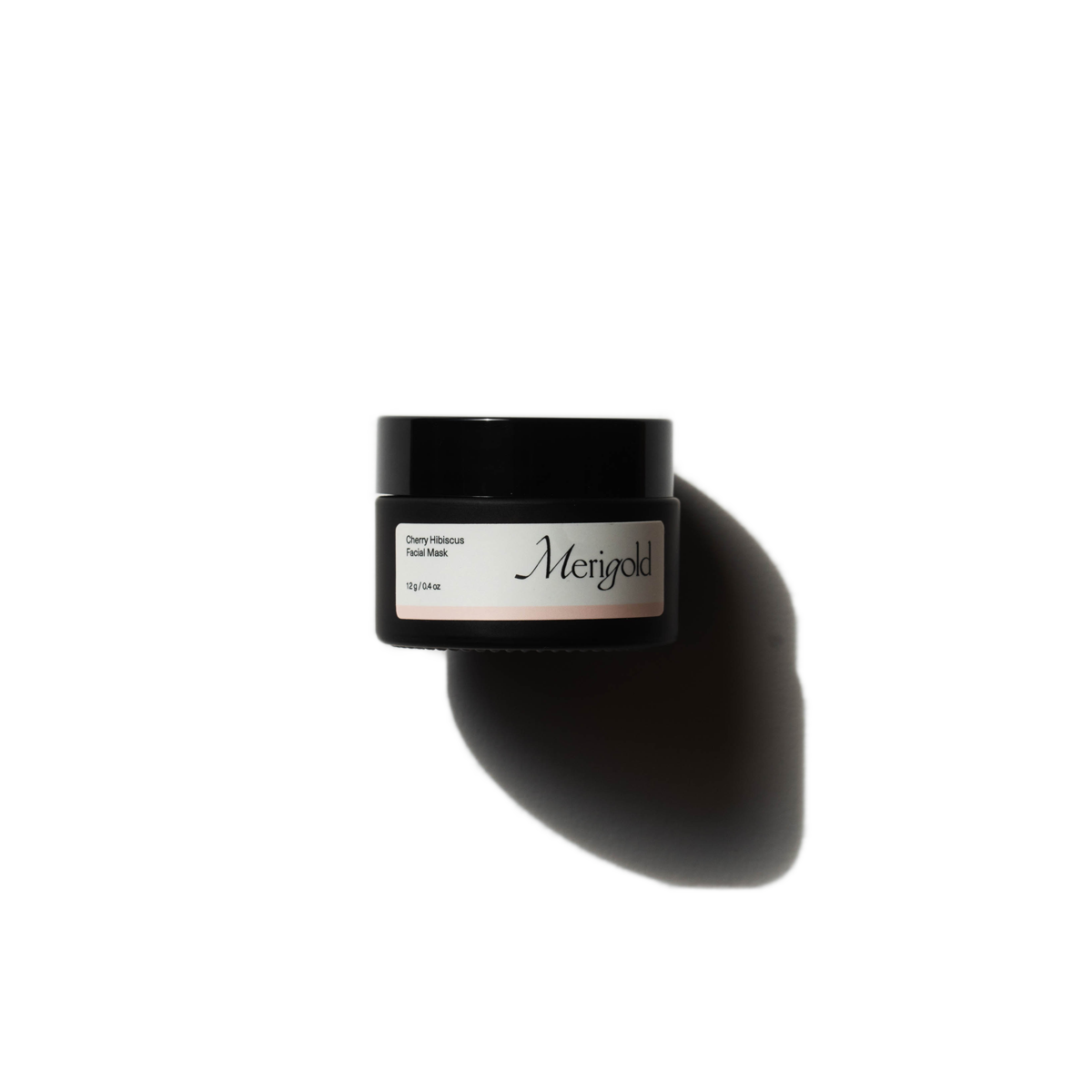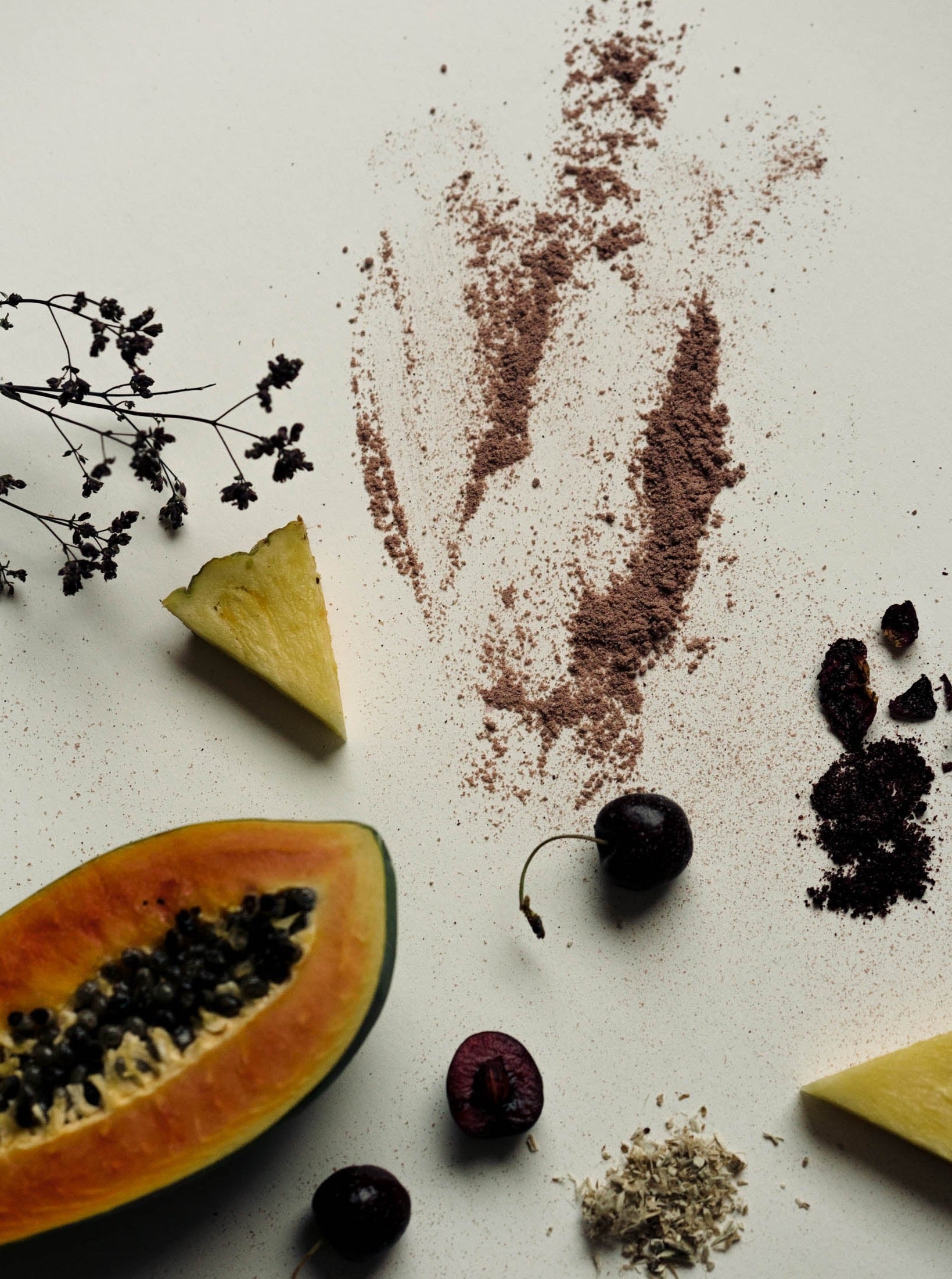 All Natural and Organic Ingredients
Contains 3-5 Masks Per Jar
Description
How to Use
Ingredients
Looking for a way to naturally brighten and balance your skin? This Cherry Hibiscus Face Mask was handcrafted in honor of sakura, cherry blossom season in Japan! Made with organic, plant-based ingredients like cherry, hibiscus, licorice, and gotu kola, this mask is perfect for rejuvenating and restoring your skin. Let the natural world come to life around you as this heartfelt formula enlivens your skin to the season's budding potential.
Mix 1 tsp mask powder with 1 tsp of water for a yogurt-like consistency. Apply a thin, even layer to face and wear for 10-15 minutes, this is your time to pause—meditate, read, relax, or simply be still. There is no need to do or accomplish anything at this time. Rinse using lukewarm-cool water. After, apply your favorite facial oil and/or moisturizer. Apply weekly for radiant skin.
Acerola Cherry (Malpighia punicifolia) *
Papaya (Carica papaya) *
Rice (Oryza sativa) *
Hibiscus (Hibiscus sabdariffa) *
Kaolin **
Licorice (Glycyrrhiza glabra) *
Oat (Avena sativa) *
Rose (Rosa centifolia) *
Gotu Kola (Centella asiatica) *
Purple Corn (Zea mays) *
Lavender Oil (Lavandula angustifolia) *

* Certified Organic
** Naturally Occurring
Pairs Great With:
Nourishment
Cherry
Packed with vitamins and minerals, this fantastic fruit is an incredible source of vitamin C, our favorite brightening ingredient. Its potent antioxidant levels and protective properties help your skin defend itself against environmental stressors and your skin will feel softer and smoother after using it.
Hibiscus
The power in this plant purifies the skin by gently breaking down dead cells and increasing cell turnover. Promoting healthy aging, hydration, and tone. Bringing you the feeling of youth.
Licorice
This sweet root reduces the appearance of blemishes and acne scars. As well as evens skin tone and will leave you with a brighter complexion.
Learn More
Organic vs. Natural
What's the difference between Natural and Organic skincare? You may have heard them both referred to as such, but these terms actually mean very different things. Learn More!
Patch Test
Since everyone's skin is unique, it is recommended to try any new products using the patch test method prior to applying them on larger areas of your face. While we do formulate and source all ingredients naturally and toxin free, we still encourage you to apply a thin layer evenly to your forearm.

Everyone's skin reacts differently and this simple patch test can help detect any underlying allergies or reactions. We use whole ingredients and are transparent in letting you know what you are applying to your skin, but if you have a reaction, you should discontinue use for your own comfort.
Wellbeing
This product has not been evaluated by the FDA. Merigold products are not intended to treat, diagnose, cure, or prevent any disease. If you're pregnant, breastfeeding, or on any medications, please consult with a qualified health professional before using. It is recommended to perform an allergy patch test prior to using any products to mitigate any type of skin reaction. Discontinue if a reaction occurs.
Grant
Renewal
​​Your skin is your largest organ and it's important to take care of it! When you feel confident and beautiful in your own skin, you'll look radiant and more refreshed. Enjoy a moment of pause with our mindfully crafted facial mask. Your skin will thank you for it!
Enjoy
Balance
Your skin will feel softer and smoother by removing dead skin cells and other impurities from your pores. Nourishing ingredients work to calm your skin resulting in a more even complexion and balanced texture.